Fort Lauderdale & Hollywood Florida Marinas
Points of Departure for Yacht Cruises in Broward County, Florida
FTL Yacht Charters operates from marina locations in the Fort Lauderdale, Palm Beach and Miami areas. Please contact us for additional South Florida Yacht Cruises and Charter information.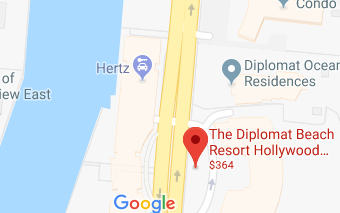 Diplomat Beach Resort & Spa
The Marina at the Diplomat Beach Resort is located on the West Side of S. Ocean Drive across the street from the Hotel. Address 3555 S. Ocean Drive, Hollywood, FL 33019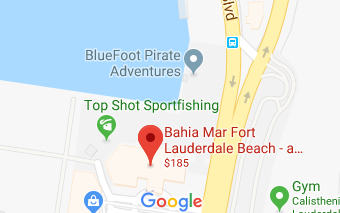 Doubletree Bahia Mar
The Bahia Mar Doubletree Hotel is located at 801 Seabreeze Blvd., Fort Lauderdale, Florida, 33316 and has Marinas located to the North and South of the Hotel, we will advise you as to the exact location of your departure.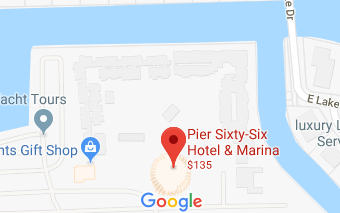 Hyatt Regency Pier 66 Resort & Marina
The Marina at the Hyat Regency Pier 66 Resort is located to the West of the Hotel, Hotel Address is 2301 SE 17th St., Fort Lauderdale, 33316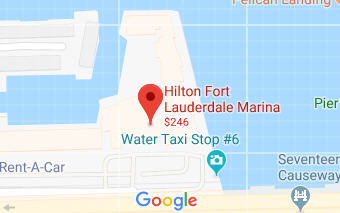 Hilton Fort Lauderdale Marina
The Fort Lauderdale Hilton Marina is located at 1875 SE 17th St., Fort Lauderdale, 33316. It's a great departure point with 3 restaurants on the property.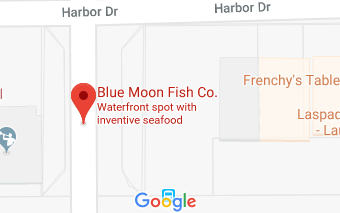 Blue Moon Fish Company
Located at 4405 Tradewinds Avenue in Fort Lauderdale, The Blue Moon Fish Company is a Seafood Restaruant near one of our departure marinas.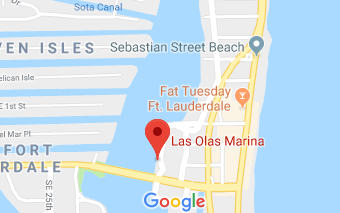 Las Olas Marina
The Las Olas Marina located at 240 Las Olas Circle in Fort Lauderdale is operated by the City of Fort Lauderdale on the intercoastal waterway and very close to the beach.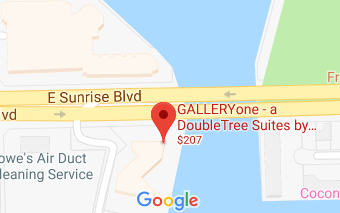 Gallery One Doubletree
The Gallery One Doubletree Hotel Marina is located at 2670 E Sunrise Blvd in Fort Lauderdale.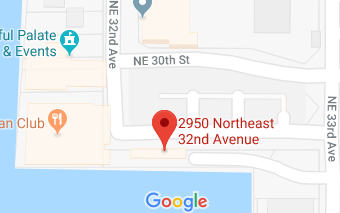 Sun Dream Dock
The Sun Dream Dock is located at 2950 NE 32nd Ave in Fort Lauderdale.