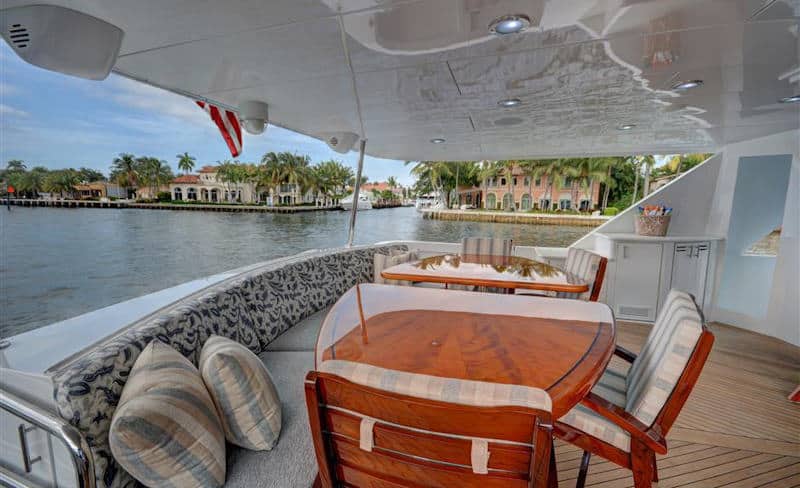 Just like the temperatures, luxury yacht charters in Florida are soaring this summer.  The best way to beat the heat is by taking to the water aboard a private boat.  Whether you are looking for a day charter, overnight, or a longer stay onboard, FTL Yacht Charters has the perfect boat for your needs.  With a wide range of fleet able to accommodate everything from casual outings with families to larger events and corporate outings, we have the ideal private yacht charter for your needs.
As Florida welcomes global soccer star Lionel Messi, many are flocking to the state to watch this international superstar play.  What better addition to your trip than spending some time aboard a private yacht charter exploring everything that South Florida's waters have to offer.  From snorkeling and water skiing to just soaking up the sun on the deck, a private yacht will make your trip to Florida complete.
Corporate Yacht Charters for the Summer and Fall
Businesses looking for ways to reward their employees and celebrate need look no further than the opportunity to book a yacht charter for their corporate outing.  From daytime cruises to an evening departure complete with live music and dancing, there is no better way to treat your employees than time aboard a private boat in South Florida.  The spectacular views alone will be enough to leave everyone happy and feeling great, with the cool ocean breeze and many onboard amenities to enjoy.
Start Thinking About Your Holiday Yacht Charter Now
A popular time for luxury yacht charters in South Florida, the holidays are already booking up fast.  To make sure the yacht that is the best fit for your group is still available, book early.  This will ensure that your holiday yacht charter goes off without a hitch and that the boat's amenities and quarters are exactly what you are seeking.
Extended Charters to the Caribbean and Virgin Islands
Ready for the trip of a lifetime?  Consider an extended yacht charter to the Caribbean or Virgin Islands.  You and your guests can enjoy all that your luxury yacht has to offer, including spacious and comfortable sleeping quarters.  An extended trip can ensure that you are able to take in all the sights and experiences of the area, without having to feel rushed and stuck to an itinerary.  This freedom can make your extended yacht charter vacation one that you will remember forever.
Ready to book your next luxury yacht charter to South Florida, the Caribbean, Virgin Islands, and beyond?  Check out the FTL Yacht Charters fleet at https://ftlcharteryachts.com/charter-yachts.html.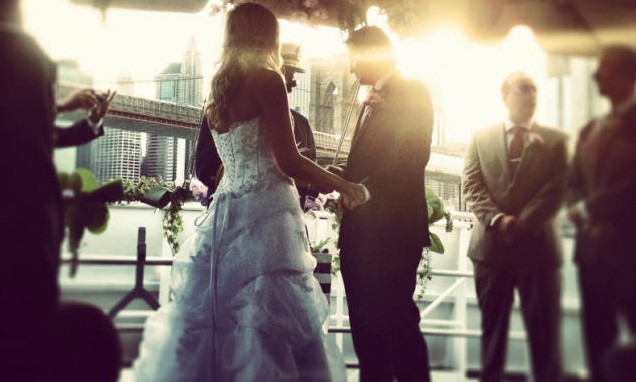 A couple's wedding day is an exciting time, with so many factors that can play into the success of the event.  The venue can make a big difference in the day going off without a glitch, not to mention making this a day that the happy couple and their guests will remember fondly.  A wedding aboard a luxury yacht charter can take your wedding to the next level.  From nuptials on-deck, with the beautiful ocean background, to a live DJ and dance floor, a private boat wedding is truly one-of-a-kind.
FTL Yacht Charters can make your dream of a wedding aboard a private boat in South Florida a reality.  Our fleet of luxury yachts can accommodate small, intimate weddings to larger affairs with hundreds of guests celebrating onboard.
Private Yacht Charter Wedding Amenities
The scenic views and the ambiance aboard your own private yacht are alone enough to make this an experience that the bride and groom and their guests will fondly remember forever.  Add to this the onboard amenities that can go along with your luxury yacht wedding and this is a venue that cannot be beat.  Luxury yachts can have a sit-down meal, prepared by the onboard chef, for their wedding guests.  Or if you prefer a more casual atmosphere, a buffet-style meal can be served.  Onboard waitstaff and bartenders can make sure your guests have everything that they need.
Weddings aboard a luxury yacht can be fully decorated for the event, with flowers and other décor to commemorate the occasion.  Some yachts have a dance floor and accommodation for a DJ or even a live band to provide entertainment for your guests.  With plenty to do aboard a luxury yacht, your guests will have the time of their life celebrating your wedding.
Celebrate an Engagement, Wedding Reception or Anniversary Aboard a Luxury Yacht
A private boat is a great venue for a wedding, but this can also be the perfect way to celebrate an engagement, wedding reception, or even an anniversary.  Your guests will be treated to the many amenities that a luxury yacht has to offer, along with meal and beverage service that is sure to keep everyone satisfied.
Whether you are planning a wedding, reception, or engagement dinner, a luxury yacht charter is a great way to make sure this is a truly unique experience for everyone.  FTL Yacht Charters offer plenty of private yachts that are a perfect fit for your big day.
Winter is a great time to visit Fort Lauderdale, Miami, West Palm Beach and Hollywood, Florida spending time onboard a private yacht charter.  The area is filled with plenty of activities that you can include in your trip, from the Fort Lauderdale boat show to art exhibits and live music throughout South Florida.  Visitors to the area can enjoy time aboard a luxury yacht, reveling in all the amenities that these private boats have to offer while also enjoying the many exciting land events going on this time of year as well.  The winter months are a great time to plan a getaway to Fort Lauderdale, Miami, West Palm Beach, and Hollywood Florida, and there is no better way to do it than from aboard a private yacht.
Take a Break from Your Yacht Charter to Enjoy the Fort Lauderdale International Boat Show
An exciting event every year, the Fort Lauderdale International Boat Show takes place at the end of October.  With over 1,300 boats on display and more than 1,000 brands exhibiting, this event is every boat lover's dream.  Learn about the latest on-board technology and amenities that boat manufacturers are offering or just enjoy browsing through the boats, big and small.  Once you have gotten your fill of taking in the boats on display, you can head to the water aboard your own luxury yacht charter from FTL Yacht Charters.  This is a great opportunity for everyone from the boat afficionado to someone just looking for a fun trip away.
South Florida's Winters are Rich with Art, Music, Food and Wine
The warm climate of Fort Lauderdale, Miami, West Palm Beach, and Hollywood Florida offers a great winter escape.  Visitors can enjoy the rich culture that this area has to offer, including art exhibitions and live music.  The area is plentiful with food options and wine.  With an abundance of culture and activities to take in and the comfortable temperatures of the winter months, South Florida is a wonderful place to visit this time of year.
Take your trip to the next level by booking a luxury yacht charter of Fort Lauderdale.  Setting sail in the warm ocean waters of South Florida, with the comfortable temperatures that the winter months offer, is something that should not be missed.  FTL Yacht Charters has a full fleet of yachts to choose from, with plenty of amenities available.
See a complete line of Fort Lauderdale, Miami, West Palm Beach and Hollywood Florida private charters at https://ftlcharteryachts.com/charter-yachts.html or contact us at 954-652-1942.